Hello Coastal Locals!
We recently had potential beach condo buyers in our office that were comparing the expenses for their current home located in a desirable gated community in Boca Raton and valued at approximately $600,000 to the expenses of a similarly priced condo in Highland Beach.
It was an interesting comparison to study because we don't always appreciate the value we get from our HOA and these payments can seem high to a buyer until you really crunch the numbers.These are their current monthly expenses: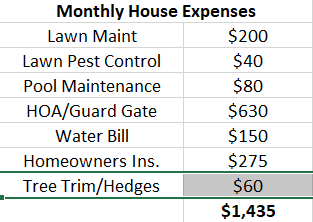 Of course, this does not include the time it takes to arrange for these repairs and provide access to the contractors.
Now compare this to a similarly price condo in Highland Beach. Here are the last 8 condo sales in the $600,000 range
and their respective HOA fees according to the MLS.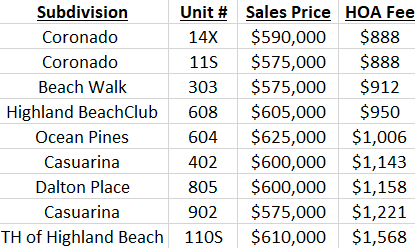 ALL of these community's HOA fees include: Building maintenance, water, sewer, basic cable, exterior building insurance, security systems, exterior pest control, pool maintenance, lawn care, beach combing, beach access, beach club or community room, full kitchens in community rooms, & fitness rooms.
SOME of these communities also include covered parking, 24 hour security guards, doormen, tennis court &/or dock maintenance among other things.
As you can see, these HOA fees can seem large at first but when you compare it to the expense of maintaining your own single family home, it is actually a great value AND the best part is you get to live by the BEACH! Feel free to call me for a free analysis of any beach area building and we will start the search for your beach paradise today!